YA Spotlights
Whether you're a teen, have a teenager in your life, or just enjoy teen reads, these titles are for you! Each month LPLS staff create a list of new releases that they recommend.
December 2022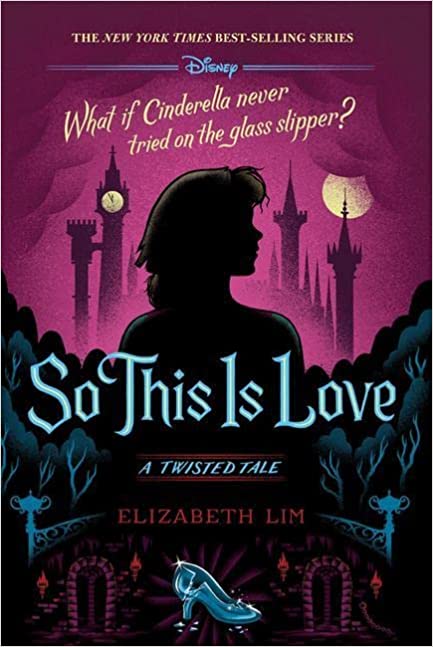 Unable to prove that she's the missing princess, and unable to bear life under Lady Tremaine any longer, Cinderella attempts a fresh start, looking for work at the palace as a seamstress. But when the Grand Duke appoints her to serve under the king's visiting sister, Cinderella becomes witness to a grand conspiracy to take the king―and the prince―out of power, as well as a longstanding prejudice against fairies, including Cinderella's own Fairy Godmother. Faced with questions of love and loyalty to the kingdom, Cinderella must find a way to stop the villains of past and present…before it's too late.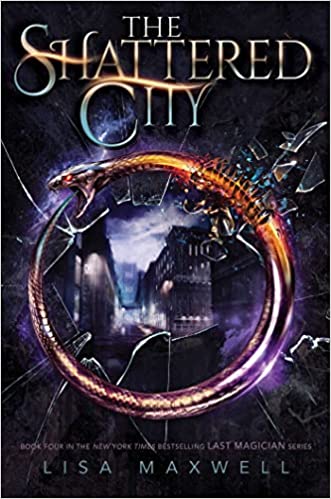 Once, Esta believed that she could change the fate of magic. She traveled to the past and stopped the Magician from destroying a mystical book that held the key to freeing her people from the Brink, an energy barrier that traps all Mageus who cross it.
But the Book was more than she bargained for. So was the Magician she was tasked to steal it from.
Hunted by an ancient evil, Esta and Harte have raced through time and across a continent to track down the powerful artifacts they need to bind the Book's devastating power. They've lost family, betrayed friends, and done what they'd both vowed never to do: fallen in love with the one person who could truly destroy them.
Now, with only one artifact left, their search has brought them back to New York, the city where it all began. But nothing in Manhattan is as they left it. Their friends have scattered, their enemies have grown more powerful, and as the deadly Brink beckons, their time is running out.
If they can't find a way to end the threat they've created, then the very heart of magic will die—and it will take the world down with it.
Khadija loves the ancient tales of jinn and renegade princesses… but real life is closing in and her destiny as a ghadæan girl is marriage and boredom. When her father arranges a match, Khadija leaps at the chance of escape – a rogue hot air balloon fighting its ropes for the sky. Soon, Khadija is flying over the desert sands, away from everything she knows.Khadija finds an unlikely ally in a poor young glassmaker's apprentice, Jacob.
But soon, a deadly revolution threatens their friendship and their world. The oppressed, pale-skinned hāri are restless – their infamous terrorist group, the Hāreef, have a new, fearsome leader. And the ruling ghadæans are brutal in their repression. As the Hāreef exploit forbidden magic – summoning jinn to aid their fight – Jacob and Khadija must choose what kind of a world they want to live in and how to make it a reality.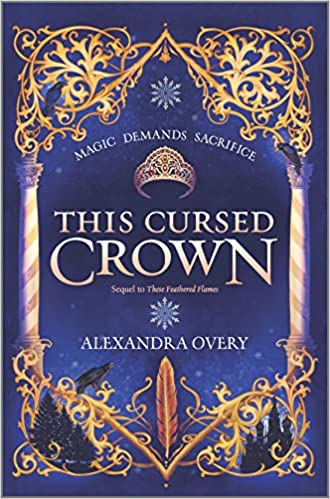 Awakening to find herself trapped in a strange tower, Izaveta knows she must find her way back to the Tóurensi palace and claim the throne. But even with an unexpected ally's help, she worries she might not be able to get news of her survival to her sister and escape this frozen land.

Back at home, Asya enlists Nikov's help to prove Izaveta is still alive, even as she finds herself forced to navigate the political world she always sought to avoid to save her queendom, her loved ones, and herself.

But as the sisters work independently to reunite, a dangerous force lies in wait, trying to regain power in order to overthrow the monarchy…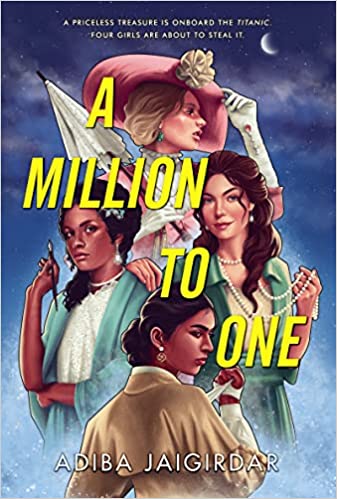 Josefa is an unapologetic and charismatic thief, who loves the thrill of the chase. She has her eye on her biggest mark yet—the RMS Titanic, the most luxurious ship in the world. But she isn't interested in stealing from wealthy first-class passengers onboard. No, she's out for the ultimate prize: the Rubiyat, a one of a kind book encrusted with gems that's worth millions.
Josefa can't score it alone, so she enlists a team of girls with unique talents: Hinnah, a daring acrobat and contortionist; Violet, an actress and expert dissembler; and Emilie, an artist who can replicate any drawing by hand.
They couldn't be more different and yet they have one very important thing in common: their lives depend on breaking into the vault and capturing the Rubiyat. But careless mistakes, old grudges, and new romance threaten to jeopardize everything they've worked for and put them in incredible danger when tragedy strikes.
While the odds of pulling off the heist are slim, the odds of survival are even slimmer…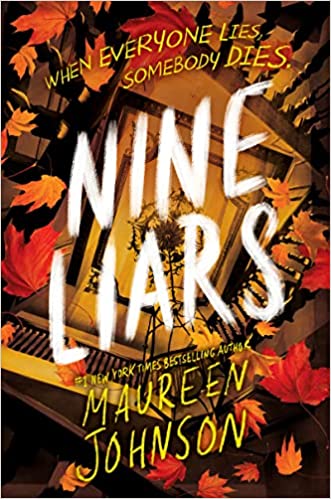 Senior year at Ellingham Academy for Stevie Bell isn't going well. Her boyfriend, David, is studying in London. Her friends are obsessed with college applications. With the cold case of the century solved, Stevie is adrift. There is nothing to distract her from the questions pinging around her brain—questions about college, love, and life in general.
Relief comes when David invites Stevie and her friends to join him for study abroad, and his new friend Izzy introduces her to a double-murder cold case. In 1995, nine friends from Cambridge University went to a country house and played a drunken game of hide-and-seek. Two were found in the woodshed the next day, murdered with an ax.
The case was assumed to be a burglary gone wrong, but one of the remaining seven saw something she can't explain. This was no break-in. Someone's lying about what happened in the woodshed.
Seven suspects. Two murders. One killer still playing a deadly game.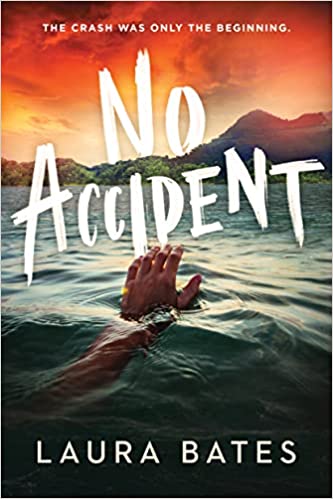 When a small plane crash ends with a group of seven teens washed up on a deserted island, their first thought is survival. With supplies dwindling and the fear of being stranded forever becoming more of a reality, they quickly discover that being the most popular kid in high school doesn't help when you're fighting to stay alive.
And when strange and terrifying accidents start to occur all around them, the group realizes that they are being targeted by someone who was on the plane, and that the island isn't their only danger. A terrible secret from a party the night before the flight has followed them ashore―and it's clear that someone is looking for justice. Now survival depends on facing the truth about that party: who was hurt that night, and who let it happen?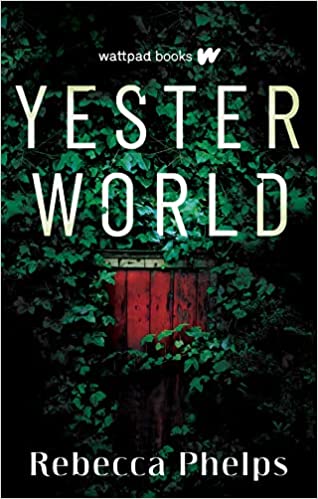 Eighteen months have passed since Marina O'Connell first discovered the doors, and her life changed forever. She's a senior now. And she's living in a plane of reality with her stepmom and her dad, while Robbie and her mom are in Oregon. She and her best friend Christy are making plans for college. They're crushing on Mr. Martel, the new history teacher. He's young enough to inspire them to take the subject seriously, but there's more to him than good looks. He isn't who he seems, and when he confronts Marina with the secret they both share, she realizes that she can't, or won't, turn away from the doors that have been calling out to her for months.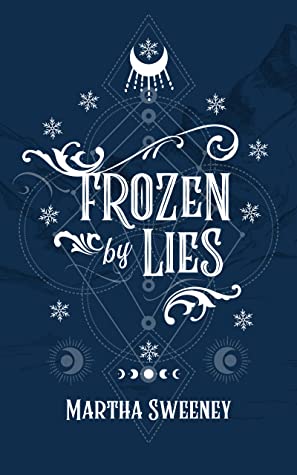 "Frozen by Lies" by Martha Sweeney
The bitter fault of one caused the magic from within to wither and die.
A feud has ensued for many generations, leaving most from both the Frost Clan and the Klaus Clan unaware of its origin. What happens when Noelle Frost and Nikolaus Klaus find themselves drawn to each other? Will their worlds collide, destroying everything in their wake? Or, do they have the power to bridge the ancient chasm and restore balance to the world?
This is NOT your average holiday story and NOT for the faint of heart.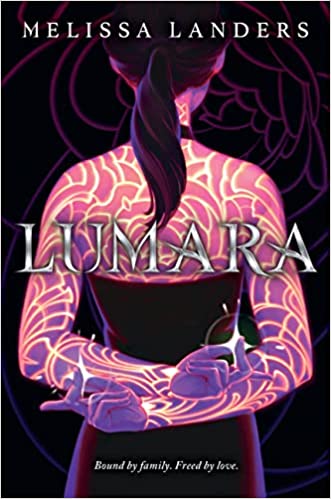 Boarding school student Talia Morris has no idea her boyfriend, Nathaniel, is a Mystic, let alone second in line to the throne of a secretive, aspirational magical community―one no mortal has ever been allowed to step inside. Until now. Nathanial's cousin is about to be married in the biggest wedding the magical world has ever seen, and Nathaniel is allowed to bring a date. Talia is the lucky recipient of the golden ticket every Mystic wannabe in the world would kill for―only she doesn't want it. Talia thinks Mystic worship unnecessarily aggrandizes people for being born a certain way. When she finds out Nathaniel is "one of them," she almost jumps ship. But Nathaniel loves her, and she loves him. So when he begs her to give his family and their community a shot, she reluctantly agrees.
Enter the most fantastical world any mortal has ever seen, and a magical wedding straight out of a dream. After a few days of bonding with Nathaniel's family on the island, of seeing how beautiful their magic is and how peaceful their community, Talia's about to be won over―until the entire wedding party suddenly falls into an unexplainable coma and the community goes on lockdown. Talia, the outsider, is pegged as the culprit and has to do everything in her meager non-power to prove her innocence. As she embarks on a journey to find the truth, Talia soon discovers reality is not all it seems, and her past may put her in more danger than she ever imagined.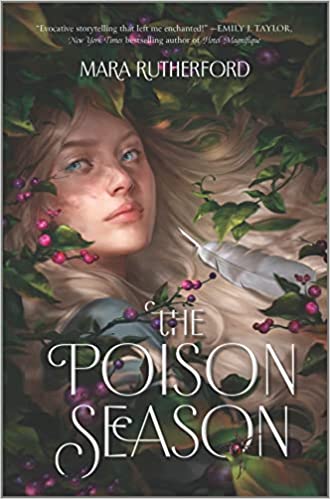 Leelo has spent her entire life on Endla, coexisting with the bloodthirsty Forest and respecting the poisonous lake that protects her island from outsiders who seek to destroy it. But as much as Leelo cares for her community, she struggles to accept that her younger brother will be exiled by his next birthday, unless he gains the magic of enchanted song so vital to Endla.
When Leelo sees a young outsider on the verge of drowning in the lake, she knows exactly what she's supposed to do. But in a moment that will change everything, Leelo betrays her family, her best friend, and Endla by making an unthinkable choice.
Discovery could lead to devastating consequences for both Leelo and the outsider, Jaren, but as they grow closer, Leelo realizes that not all danger comes from beyond the lake—and they can only survive if Leelo is willing to question the very fabric of her society, her people, and herself.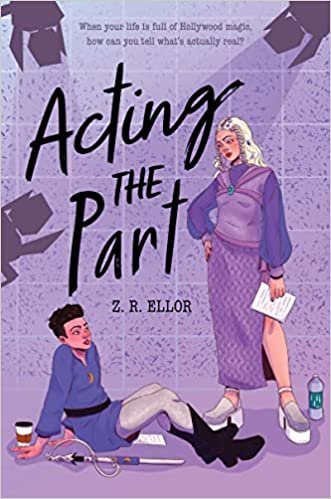 Queer actor Lily Ashton has found fame playing lesbian warrior Morgantha on the hit TV show Galaxy Spark. Lily knows how little representation queer girls have, so when the showrunners reveal that Morgantha's on-screen love interest, Alietta, is going to be killed off, Lily orchestrates an elaborate fake-dating scheme with the standoffish actress who plays her, to generate press and ensure a happy ending for the #Morganetta ship.
But while playing a doting girlfriend on- and off-screen, Lily struggles with whether a word like "girl" applies to them at all.
Lily's always been good at playing a part. But are they ready to share their real self, even if it means throwing everything they've fought for away?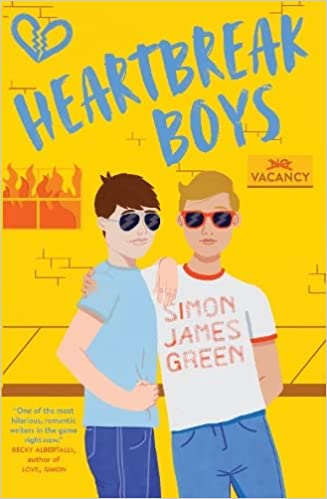 When their ex-boyfriends get together and start Instagramming a disgustingly perfect summer of love, Jack and Nate decide to concoct a mutual Insta-worthy summer adventure of their own to prove they're just fine and everything's great.
Of course, it's hard to have an epic summer road trip when they're stuck in a van with Nate's mid-life crisis-bound parents and his annoying younger sister. And it's been years since Jack and Nate have said more than a few sentences to each other. But their followers don't have to know any of that.
How hard could faking the high life be? Posting as @TheHeartBreakBoys, the duo stumbles into one hilarious situation after another—and each discover that maybe the cure for heartbreak has been the boy riding next to him all along.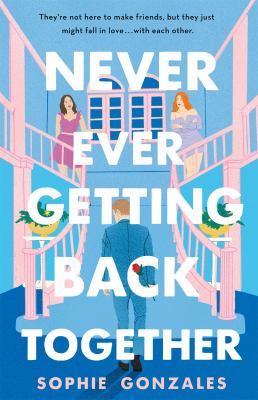 It's been two years since Maya's ex-boyfriend cheated on her, and she still can't escape him: his sister married the crown prince of a minor European country and he captured hearts as her charming younger brother. If the world only knew the real Jordy, the manipulative liar who broke Maya's heart.
Skye Kaplan was always cautious with her heart until Jordy said all the right things and earned her trust. Now his face is all over the media and Skye is still wondering why he stopped calling.
When Maya and Skye are invited to star on the reality dating show Second-Chance Romance, they're whisked away to a beautiful mansion―along with four more of Jordy's exes―to compete for his affections while the whole world watches. Skye wonders if she and Jordy can recapture the spark she knows they had, but Maya has other plans: exposing Jordy and getting revenge. As they navigate the competition, Skye and Maya discover that their real happily ever after is nothing they could have scripted.