Main Library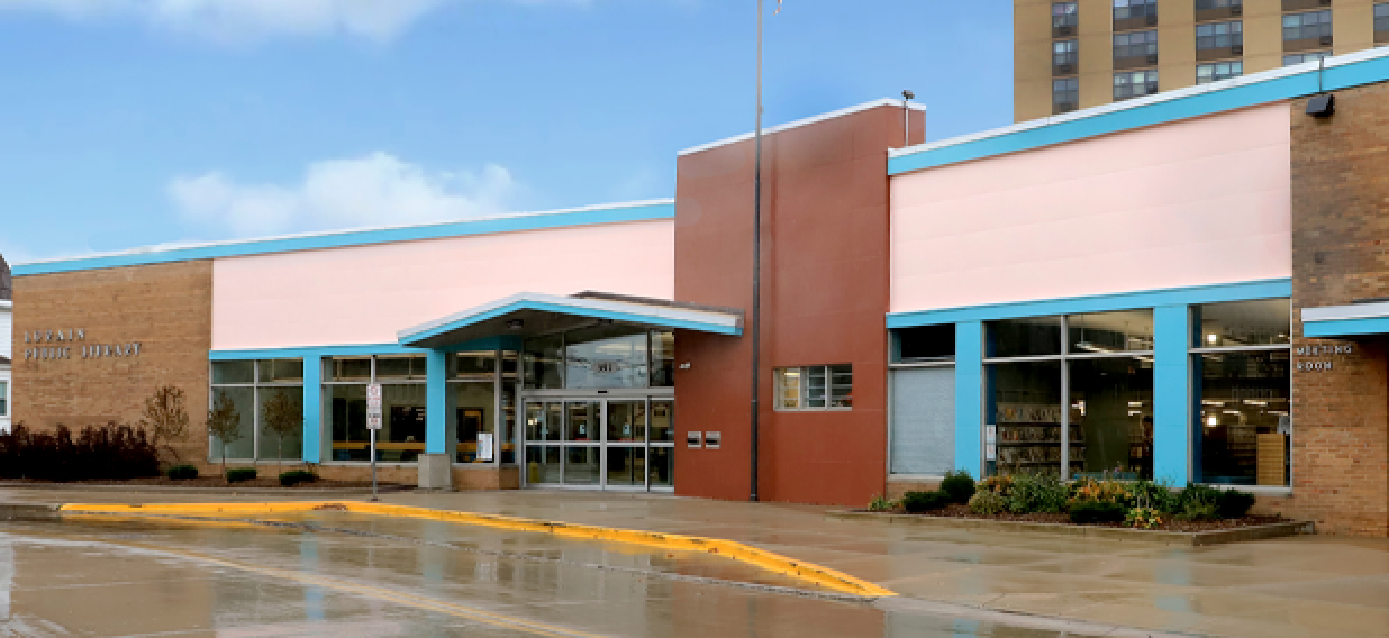 Monday through Thursday 9 a.m. to 8 p.m.
Friday & Saturday 10 a.m. to 6 p.m.
---
Click on location for more information.
Main Library Features and Services:
Internet and Word processing computers
Children's early literacy computers
Family computer area
4 meeting rooms with combined seating for 175 persons
Computer Training Lab
Toni Morrison Reading Room and Toni Morrison Collection
Lectern with notebook computer, remote controls, digital projector DVD player and six speaker sound system in meeting room
Local history research collection
Free WiFi
Framed art prints collection
Video magnifier for the visually impaired
Wheelchair
Infant and child strollers
Photocopiers
Typewriter
Fax service (outgoing only)
Golden Buckeye registration
Voter registration
Outdoor hold lockers
Year constructed: 1957
Major renovation: 1985 17,000 Sq. Ft. Addition
Square footage: 61,000 Sq. Ft.