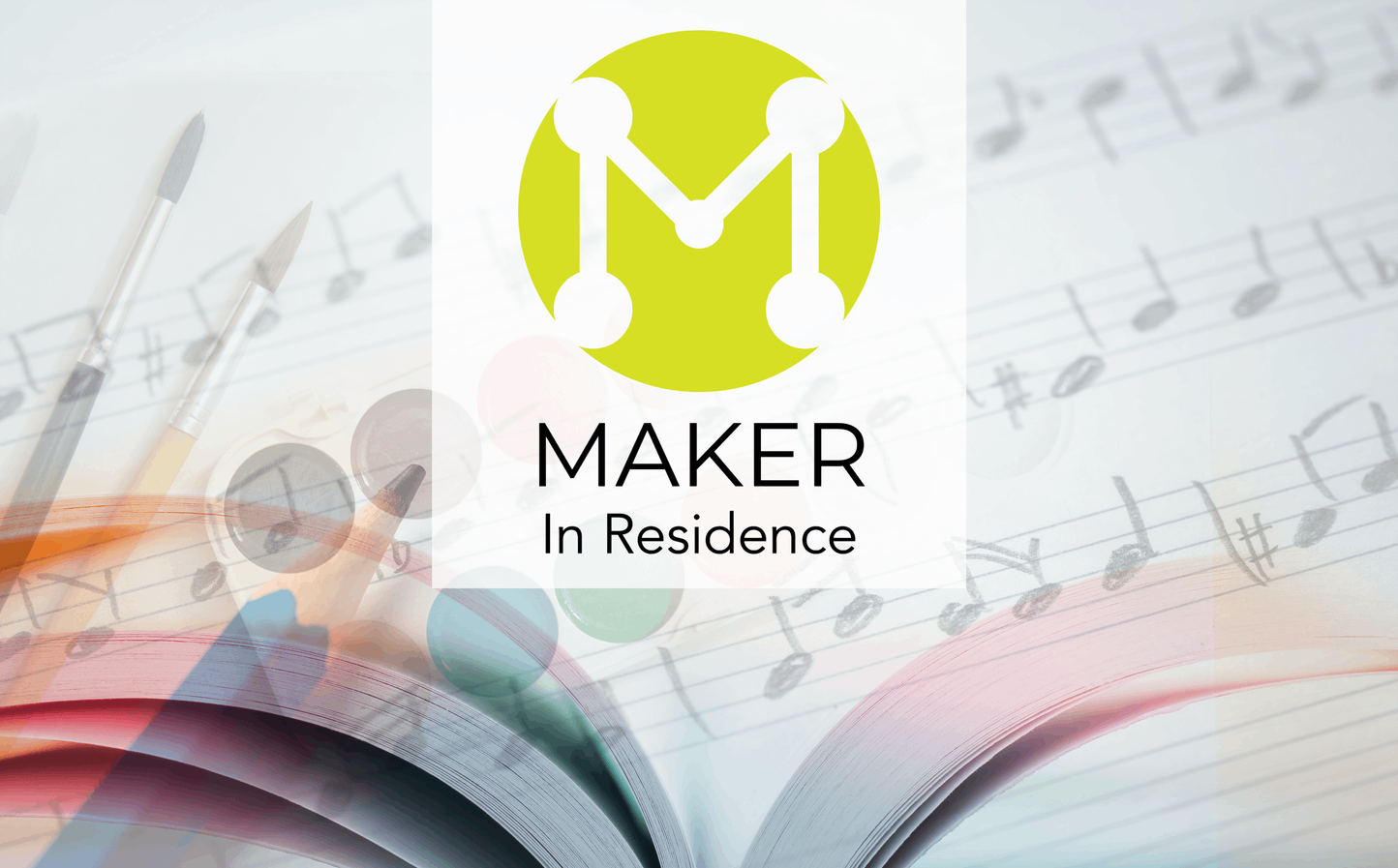 LORAIN PUBLIC LIBRARY SYSTEM MAKER-IN-RESIDENCE PROGRAM
The Maker-in-Residence program connects the public with art and the people who create it and includes various art forms such as theater and performing arts, visual arts, technology arts, media arts, written arts and music. Two residencies run concurrently, each at the LPLS branch best suited for the artist or maker, and last for three months. Regular open studio hours at the library allow the makers and artists to create on-site as patrons drop in, interact and learn about different artistic processes. Each maker also offers special free workshops for the public each month.
Be our next Maker! Click here for an application.
FALL 2023
Heidi Massingill
Learn How to Quilt at the Columbia Branch
Heidi Massingill is a passionate fiber artist.
She designs fashion, costumes, modern art quilts and anything involving fabric. She has created for The Cleveland Ballet, The Cleveland Orchestra Chorus, City of New York, The Greater Cleveland Film Commission and Tower City, among others.
She is a founding member of The Northeast Ohio Modern Quilt Guild and a member of The Quilterati.
She also coordinates biennial workshops with volunteers to create panels for the NAMES Project AIDS Memorial Quilt.
She is a co-founder of Stitch Cleveland and has designs in publications such as One Yard Wonders as well as knit designs on Ravelry.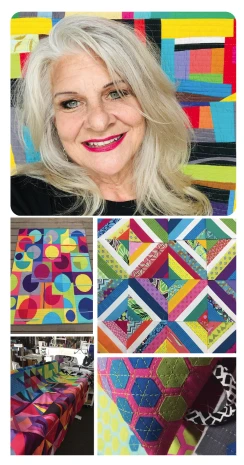 Open Studio Hours
HOURS: MONDAYS, 1 TO 3 p.m.
Sept. 11, 18, 25; Oct. 2, 10, 16, 23, 30;
Nov. 6, 13, 20, 27
Workshops:
BEGINNER APPLIQUE
STUFFY OWL (AGES 9 to 16)
Tuesday, Sept. 5
3 to 5 p.m.
BEGINNER QUILTING
SAMPLER BLOCKS
Monday, Sept. 18
10 a.m. to noon
PATCHWORK MINI QUILT
Thursday, Oct. 26
5:30 to 7:30 p.m.
MAKER-IN-RESIDENCE WORKSHOP: PUPPY OR KITTEN QUILTED MUGRUG
(TEENS)
Wednesday, Nov. 15
4 to 6 p.m.
Final Gallery of Student Projects
Thursday, Nov. 30
5:30 to 7:30 p.m.
FALL 2023
Jevn Terance
Creating Custom Designs at the Main Library's Create Space
International fashion designer Jevon Terance, CEO of Jevon Terance Fashion Line, is a life-long resident of Lorain. Founded in 2007, the Jevon Terance Fashion Line has grown quickly from a passionate hobby to a recognizable brand.
The line is mainly focused on everyday wear, but Terance has created high fashion runway pieces expanding his design reputation.
He has shown his collection in Paris fashion week, New York fashion week several times, and LA fashion week. He has dressed celebrity clients such as WWE Wrestler Nattie Niedhart, Creed 2 director Steven Caple, actor Jorge Lendeborg, and NBA All-Star Chris Paul.
Most recently, Terance was part of the costume design team for the upcoming "Transformers Rise of the Beast" movie.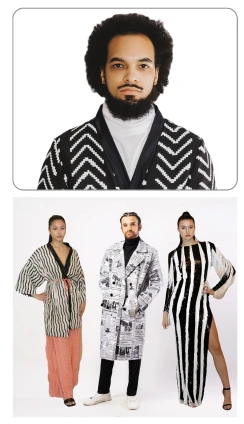 Open Studio
HOURS:
Tuesday, Sept. 5;
Wednesday, Sept. 13;
Mondays, Oct. 2, 9, 16;
Nov. 6, 27;
5:30 to 7:30 p.m.
---
Mondays, Sept. 18; Oct. 23;
Nov. 13, 20;
Saturday, Sept. 30
10 a.m. to Noon
Workshops
LASER CUTTER/ENGRAVER
Thursday, Sept. 7
5:30 to 7:30 p.m.
VINYL CUTTING
Thursday, Sept. 14
5:30 to 7:30 p.m.
Sewing
Thursdays, Oct 12, 19
5:30 to 7:30 p.m.
EMBROIDERY
Saturday, Nov. 11
10 a.m. to noon
Participant Showcase
Thursday, Nov. 30
5:30 to 7:30 p.m.
THE MAKER-IN-RESIDENCE PROGRAM IS MADE POSSIBLE WITH FUNDING FROM THE NORD FAMILY FOUNDATION.