Little Library On The Lake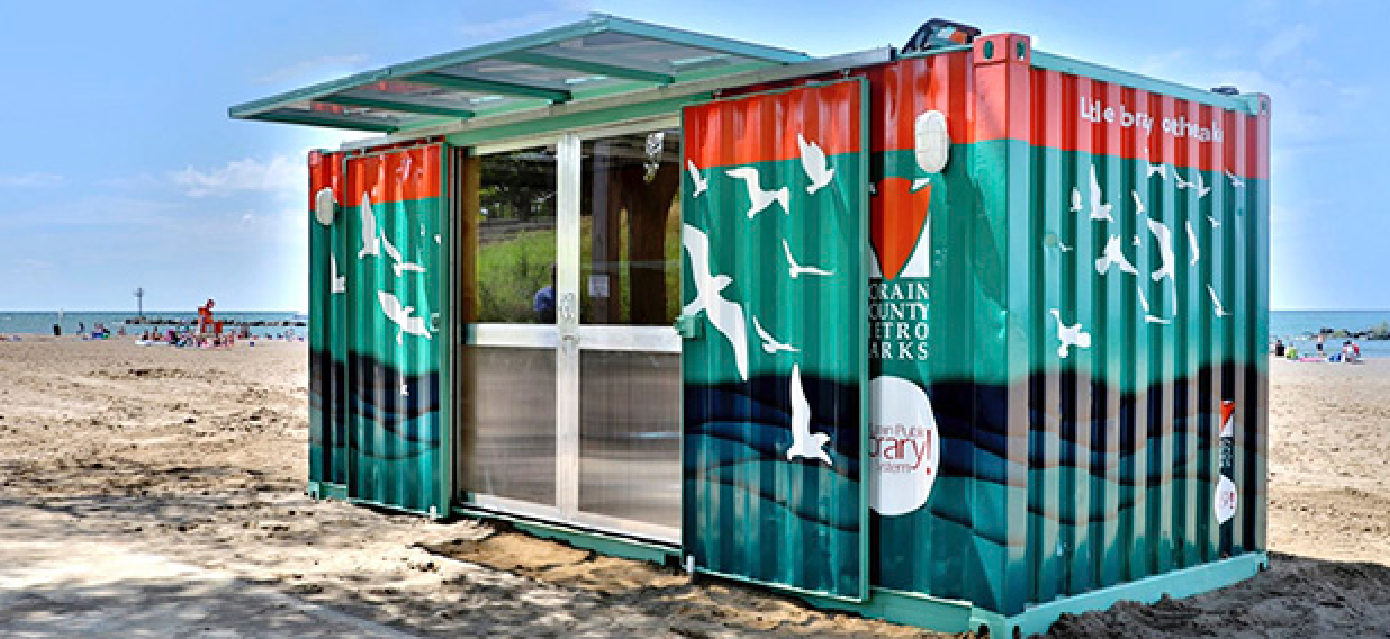 Lakeview Park is located at 1800 W. Erie Ave, Lorain, OH 44052
Open 1 to 5 p.m. Monday through Saturday from June 3 through August 12.
Closed June 24, July 4, July 29 and during inclement weather and air quality alerts.
Staffing shortages may affect these hours. Please call the Main Library at 440-244-1192 for daily hours. For more information, please call Outreach Services at (440) 244-1192 ext. 8277
---
Click on location for more information.
Little Library on the Lake Features and Services:
The Little Library on the Lake provides free WiFi access to a range of about 100 to 150 yards depending on the device type. The WiFi is a cradlepoint system, the same type used in our buildings and that homeland security uses in their mobile command vehicles.
Year constructed: 2020
Square footage: 200 Sq. Ft.