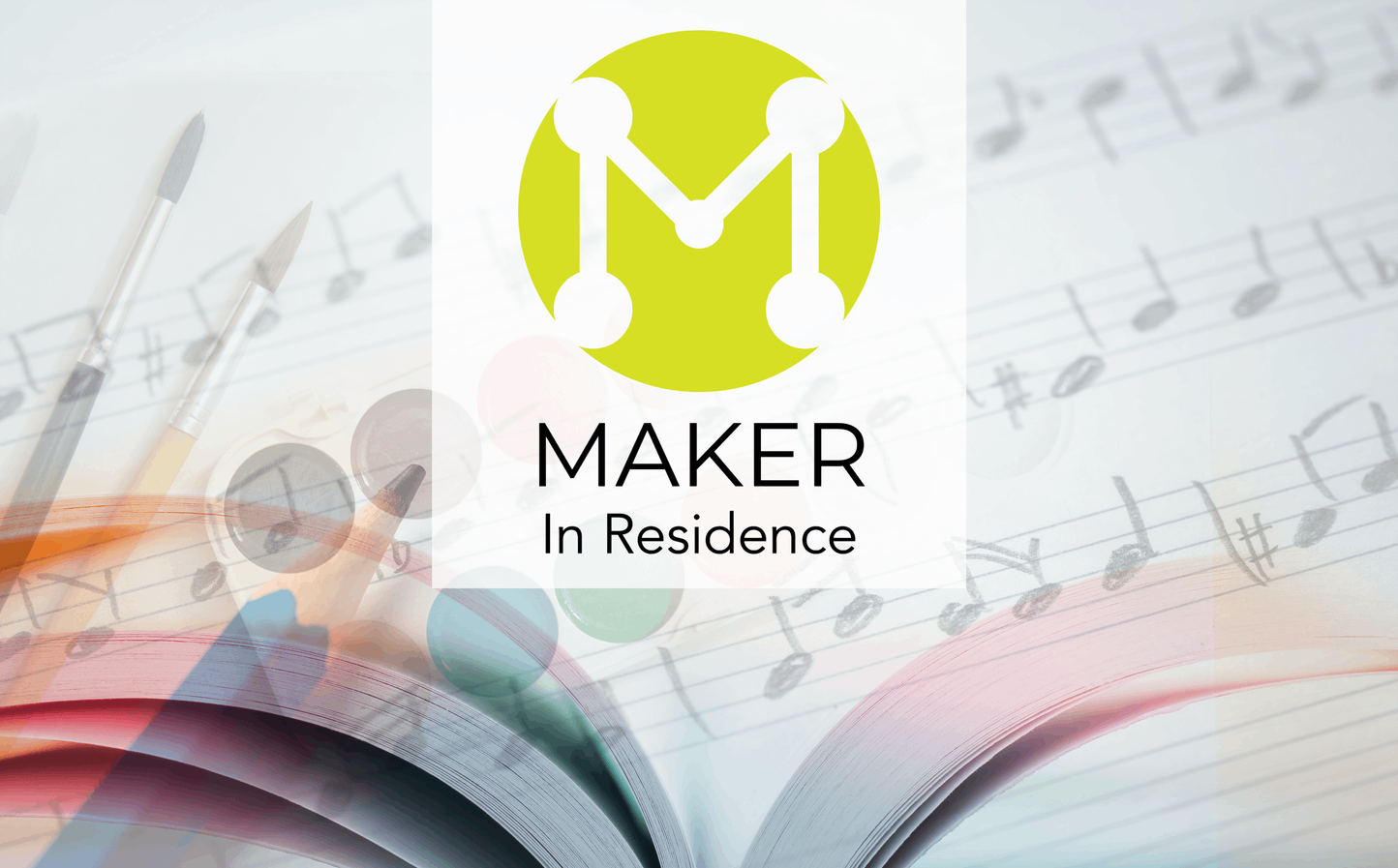 LORAIN PUBLIC LIBRARY SYSTEM MAKER-IN-RESIDENCE PROGRAM
The Maker-in-Residence program connects the public with art and the people who create it and includes various art forms such as theater and performing arts, visual arts, technology arts, media arts, written arts and music. Two residencies run concurrently, each at the LPLS branch best suited for the artist or maker, and last for three months. Regular open studio hours at the library allow the makers and artists to create on-site as patrons drop in, interact and learn about different artistic processes. Each maker also offers special free workshops for the public each month.
March to May 2022 Maker-in-Residence:
RAQUEL M. ORTIZ, WRITER AND MULTIMEDIA ARTIST IN RESIDENCE AT THE SOUTH LORAIN BRANCH
Raquel M. Ortiz is an Emmy-nominated award-winning writer, anthropologist, storyteller, educator, lyricist, and children's book author. She was born and raised in Lorain, Ohio and teaches at Lorain County Community College. Ortiz creates educational materials and conducts author visits, writing workshops, professional development training and family literacy programs for the New York City Department of Education, Chicago Public Schools, Behind the Book, Brooklyn Public Library, Literacy INC, Arte Público Press, the Hispanic Information and Telecommunications Network and Cleveland Public Library. She wrote a song and the script for "Cucarachita Martina's Musical Adventure" which was shown at the 2021 Tribeca Film Festival and nominated for a 2021 Emmy.
BOOKS PUBLISHED INCLUDE:
"Sofi And The Magic, Musical Mural" / "Sofi Y El Mágico Mural Musical"
"Planting Flags on Division Street" / "Plantando Banderas En La Calle Division"
"Sofi Paints Her Dreams" / "Sofi Pinta Sus Suenos"
"When Julia Danced Bomba" / "Cuando Julia Bailaba Bomba"
"Vicki & A Summer Of Change" / "Vicki Y Un Verano De Cambio"
"Broken Butterfly Wings" / "Alas De Mariposa Rotas"
Open studio hours will be Wednesday evenings from 5:30 to 7:30 p.m. Workshops will include puppetry, Kamishiba theater, readers theater and more.
Visit the events calendar for details and workshop registration: https://www.lorainpubliclibrary.org/events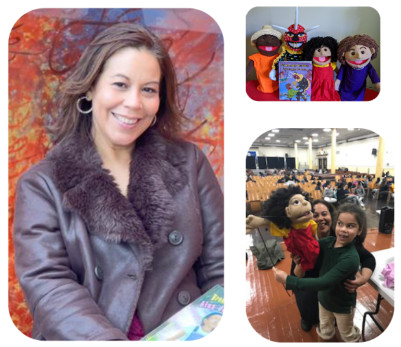 March to May 2022 Maker-in-Residence:
CARIDA CIRA DIAZ, ARTIST AND GLOWFORGE CREATOR IN RESIDENCE AT THE MAIN LIBRARY
Carida Cira Diaz is originally from Chicago and studied fashion design at Rhode Island School of Design. She moved to Lorain in 2020, and now works at Lorain County Community College Campana Center for Ideation. Carida is involved in the FireFish Arts organization in Lorain and painted the "Waterfront Blooms" mural by Black River Landing last summer. Besides being a talented designer, painter and jewelry artist, she is recently creating art with the Glowforge and will be sharing her techniques and methods as she designs, engraves and cuts in the Main Library Create Space.
Open studio hours at the Main Library will be from 5:30 to 7:30 p.m. March 1, 15, 29; April 5, 19; May 3, 17, 31 as well as from 4:30 to 6:30 p.m. March 8, 22; April 12, 26; May 10, 24.
Hands-on workshops using the Glowforge will be offered twice each month. Click here to visit the events calendar for details and program registration.
For additional information about the Maker-in-Residence Program contact makerinresidenceinfo@lpls.info.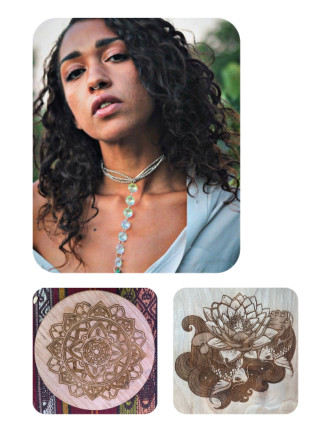 THE MAKER-IN-RESIDENCE PROGRAM IS MADE POSSIBLE WITH FUNDING FROM THE NORD FAMILY FOUNDATION.