Science & Wellness Kits Available
For more hands-on S.T.E.A.M.-based learning opportunities for families, LPLS offers circulating science and wellness kits that can be enjoyed form home.
Limited availability. Call your local branch for details.
Ages 3 and Up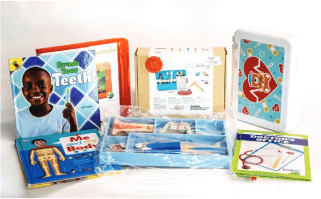 The health kit
Contains playsets to educate on subjects such as dental care, first aid and body's systems and organs.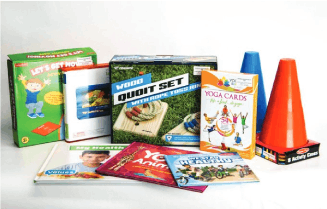 The physical education kit
Includes an activity mat and a kids yoga kit and includes topics such as: avoiding sickness, hygiene, fitness and nutrition.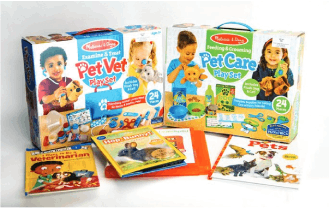 The veterinary kit
Includes an examine and treat vet set with fun veterinarian role playing accessories, as well as a feeding and grooming pet care playset from Melissa and Doug.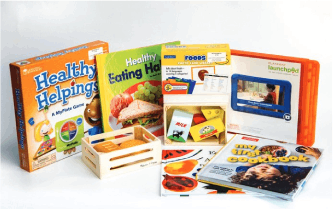 The nutrition kit
Contains play food representing the food groups and a wooden fruit cutting set from Melissa and Doug. Includes topics such as: food and nutrition, hygiene, and senses.
Ages 5 and Up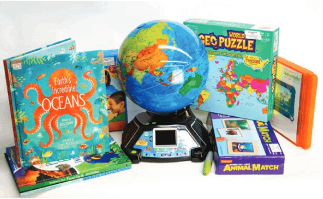 The geography kit
Has a LeapFrog magic adventures globe, which allows kids to use a stylus to touch any point on the globe to explore cultures, animals, and habitats through a screen.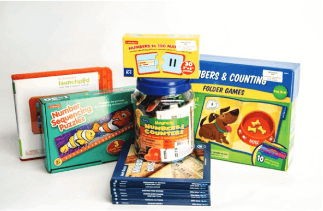 The math kit
Includes a sequencing numbers puzzle, magnetic numbers and counters, and a number to 100 match-up activity. The included Launchpad features games that focus on kindergarten common core math.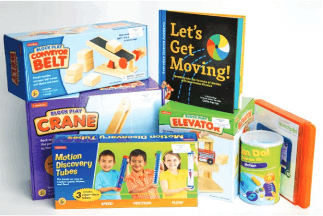 The physics kit
Features a motion discovery set with photo activity cards to help kids conduct experiments with a ramp, balls, toy cars and more. Also included are motion discovery tubes, which offers a way for kids to get hands-on experience with friction, flow, and speed.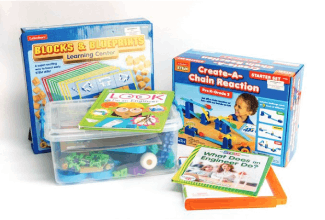 The engineering kit
Includes a robot engineer activity and story book where kids read along and build models of the robots from the story.
Ages 8 and Up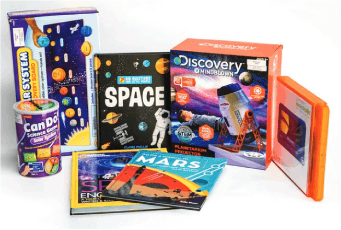 The space kit
Features a solar system game, where kids learn about everything from planets, stars and moons to asteroids, to comets and meteors. A solar system discovery board will help kids to visualize and learn about the solar system.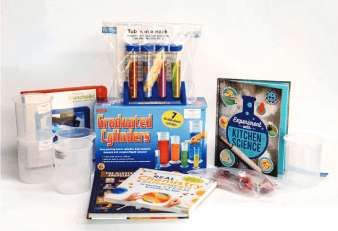 The chemistry kit
Includes the equipment needed to conduct simple experiments from home. Unbreakable test tubes, graduated cylinders, and safe eyedroppers.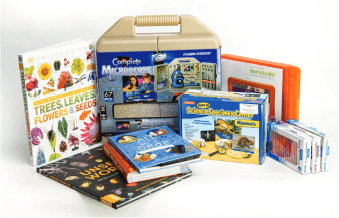 The life science kit
Includes a young scientist microscope with a variety of specimen slides such as insects, plants, and vegetables.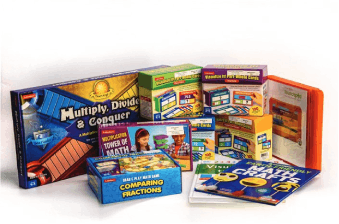 The math kit
Activities include: a part-whole cards set, which helps kids visualize math problems. A multiplication tower of math, a multiply, divide and conquer game where players solve multiplication and division problems to move their pawns around the game board.