Auto & Transportation
Automobiles-Appraisal and Buying Information
Edmund's Automobile Buyer's Guides
New and used car prices, plus vehicle reviews. Calculate monthly payments here.
Kelley Blue Book Appraisal Guides
Information about new and used automobiles including reviews, ratings and prices.
NADA Appraisal Guides
Price guides for autos, classic cars, motorcycles, boats, recreational vehicles, and manufactured homes.
Automobiles-Driving
Ohio Bureau of Motor Vehicles Permit Practice Test
Free practice tests for the automobile, motorcycle and commercial driver's license are provided for your study and review. In addition the Ohio Driver's Handbook, the Ohio Motorcycle Guide and the Ohio CDL Handbook are provided.
Automobiles-Insurance
Ohio Automobile Insurance - Financial Responsibility Law
In Ohio, it is illegal to drive any motor vehicle without insurance or other financial responsibility (FR) proof. It is also illegal for any motor vehicle owner to allow anyone else to drive the owner''s vehicle without FR proof
Automobiles-Repair
Chilton Library
Repair information including the opportunity to subscribe to repair manuals for a particular car.
Fuel Economy Guide
U.S. Department of Energy (DOE) and U.S. Environmental Protection Agency (EPA)
Fuel economy data for new and used passenger vehicles dating back to 1984. The website also contains vehicle-specific air pollution emissions information and safety ratings and provides links to car buying websites.
Bus Routes
Lorain County Transit Bus Routes
Provides links to view text about and map showing various routes.
Ohio Department of Transportation
Real time traffic updates and the "OHGO" app link.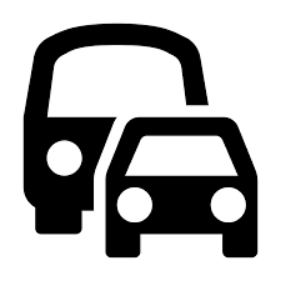 Biking
Ohio Dept. of Natural Resources
:
Find a New Trail Trail opportunities abound in Ohio. Recharge your batteries and enjoy the fresh air as you explore one of these trail gems.
The North Coast Inland Trail - Ohio Bikeways
Lorain County. A modest 2.8-mile rail-trail, formerly known only as the Oberlin Bike Path, was the starting point for NCIT development in Lorain County. The trail was expanded westward and has been completed to the Huron County line, just west of Kipton, OH. The final 1.3-mile section connecting with Huron County was paved in late 2018.
Back Roads and Beaches Guide
Guide from the Lorain Co. Visitors' Bureau.
LorainCountyBicycleClub
Ride Information. Rides start promptly at the designated start time. Meet at the starting location—the ride can change right before we go depending on weather conditions, road conditions (e.g. bridge out, road closure, recent chip and tar application), or other criteria.
Silver Wheels Cycling Club
The best recreational bicycle club in NE Ohio. 350 members and over 600 rides a year! Serving Lorain, Cuyahoga, Erie, Medina, Huron, Summit and Richland Counties, biking communities such as Oberlin, Cleveland, Elyria, Vermilion, Amherst, Avon, Avon Lake, Rocky River, and Westlake.